How to Start a Brick-Making Business in South Africa
How To start a brick-making business with the cost of building an all-time high-quality manufacturing brick at an affordable price, can be a very successful venture.
Build it up, buttercup
Bricks' proven reliability stands the test of time in any climate. Its insulating capabilities and passive retention of solar heat make brick equally suitable for hot summers and cold winters. Nature creates the basic material used in brick making. Weather and chemical reactions break down rocks and produce a fine-grained soil called clay.
Clay can be worked when wet and can be molded into any shape.

A brick is made by wetting clay and pressing it into a mold, which creates blocks.

These blocks are baked in an oven until they are hard.

How to Start a Brick-Making Business in South Africa
The brick manufacturing process generally consists of the following steps:
Collection, crushing, grinding, screening, and mixing of the raw materials that produce the brick.
Setting, drying, firing.
Packaging and inventory is the final process in brick making.
Before you start manufacturing, consider completing a business course. This will be invaluable as you learn about financial management, sales, marketing, and a balance sheet.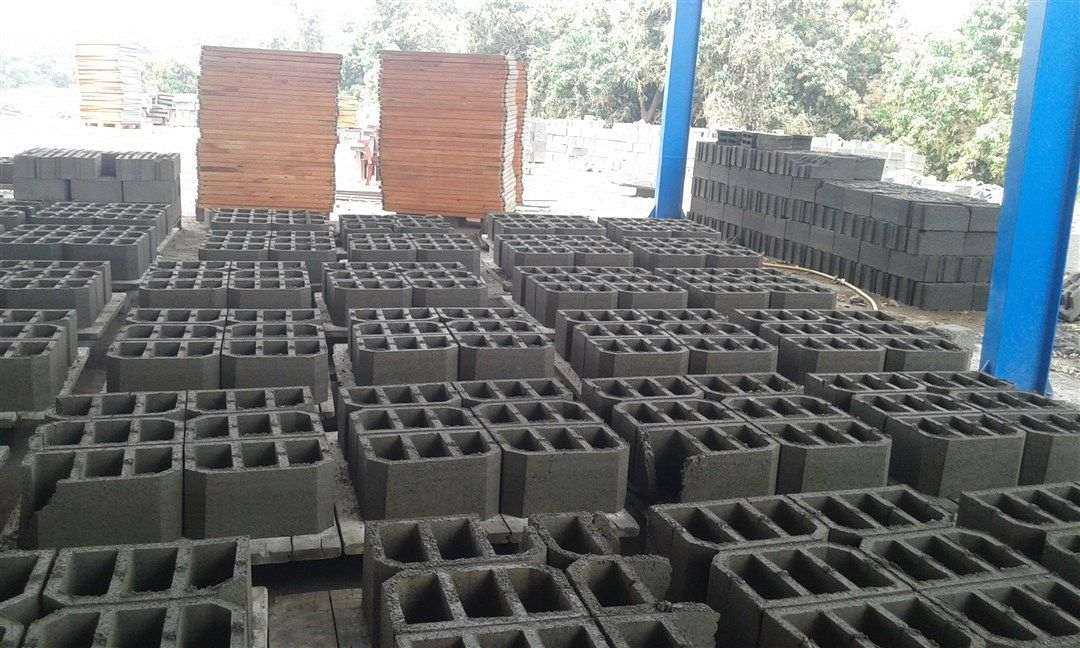 Prepare a business plan
It is very important to have a comprehensive business plan which should include your strategic approach, a marketing plan, an operations plan, a personnel plan, and a financial plan. A business plan helps clarify goals and explains what you want to achieve in your business.
Team
There are DIY machines available in South Africa and there are easy to use brick making machines at affordable prices such as:
A DIY brick machine, making standard R2 600 bricks
Output per drop: 6
Production per day: 3,000
What sets blocks apart from a regular brick is that they are made of earth and only 5-10% cement is needed in the mix, significantly reducing the cost per square meter. Due to the interlocking mechanism of the blocks, no mortar is required in 75% of the structure.
Not only are construction mortar costs reduced, but the use of unskilled labor is also maximized because construction methods are simple and easy to teach. A trained person should do only plastering, painting, roofing, and foundation preparation. Building with blocks can be extremely fast.
Typically, a good layer of blocks with two block pickers can lay up to 500 blocks daily. That would be the equivalent of 1,500 standard bricks in one day.
Training
Hydraform's head office offers local training in South Africa. They offer two types of training:
1. Workout at a nearby block yard.
2. Training on any current development.
Hydraform delivers customer machines and offers basic machine operation training for a nominal fee. In addition, training manuals accompany each machine and technical advice is available free of charge.
Portability
One of the advantages of brick-making machines is that they are portable. It means blocks can be produced anywhere, training can be done on the job, and rural development is easier as the machine can be transported to remote areas.
Mobile Construction Centers
Hydraform can also provide Mobile Construction Centers that move from area to area, providing technical guidance and using communication aids to educate participating teams. Locals can be taught valuable skills such as block production, the process of laying and building blocks, quality control, and machine maintenance.
Regular brick making.
6 Inch Hollow Brick Making Machinery: R11 168
Output per drop: 4
Production per day: 2,000
Why is Hydraform cheaper to produce?
Substantial cost savings are due to the use of freely available subsoil, which is the main raw material; blocks do not require expensive burning; transportation costs are minimized as block production is done on-site; unskilled labor can be trained in both block making and block construction.
Respect for the environment is an important feature of the system; the blocks are produced under high compression of the subsoil, without the need for the firewood used to burn the bricks.