15 Steps How to Start an Internet Café Business in South Africa
Every business starts with research and strategy. The primary objective for developing a business plan is to become aware of subjects you may not have previously acknowledged or explored.
Table of Contents
You may wish to develop a gaming lounge business plan or an eCommerce arena business plan, depending on your scenario. Because they are quite similar to the concept of an Internet café, we advise adopting this as a template and expanding it as needed. Furthermore, this page has a plethora of useful information to assist you along the way.
Starting an internet café business can be a difficult endeavor, especially if you have no prior entrepreneurial expertise. Creating a company strategy, on the other hand, will considerably assist you along the path.
To begin with, it will assist you in gathering a range of crucial information and statistics, coming up with a variety of internet cafe business ideas, deciding on the structure, considering the advantages and drawbacks of this business, and even considering its future development.
When you first start working, you may wonder if it is a viable company, how much it costs to operate an Internet cafe, or what equipment is required to start an Internet cafe. This article is unlikely to provide you with a complete solution; rather, it will provide you with a general summary of the Internet café business while posing additional questions for you to ponder.
Almost everyone nowadays needs computer access, yet not everyone can afford a personal computer. Phones are great for texting and browsing, but what about when you need to submit a CV to apply for a job, print important papers to be signed, or do long research?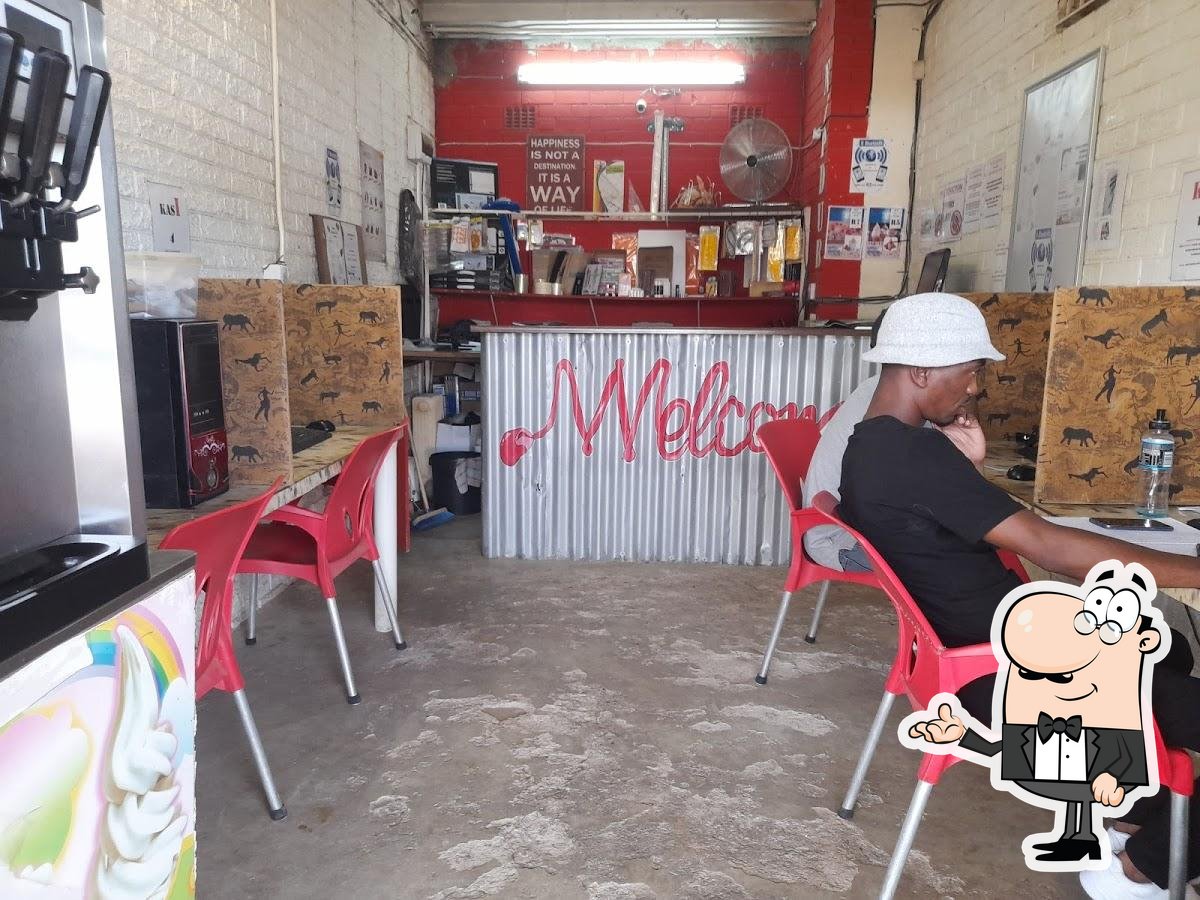 To meet these demands, internet cafés have cropped up all throughout South Africa since the advent of broadband. Many of these are fax-call-copy shops, which are as widespread on African city streets as hair salons and fast-food stands.
In addition to providing a valuable service to ordinary South Africans, internet cafés provide chances for aspiring company entrepreneurs. The story of Sbusiso Zuma, who founded the Clermont Cyber Café in Clermont with his brother in 2007, is only one example of a successful start-up in this field. The award-winning company now has multiple outlets in KwaZulu-Natal and wants to expand even further.
Starting an internet café is not as difficult as it may appear. The key things you'll need are a location, computers, and internet access. Here are some more things to think about.
Internet cafe setup requirements
Step-by-step plan or proprietary system. List a complex of providers, suppliers, processes, tools, or systems that you own, granting your internet cafe a benefit or competitive advantage. As a basic think of the following:
Location (rent or buy or build)
Design and renovation of the premises
Supply of furniture (tables, chairs, sofas, bean bag chairs) and equipment (coffee machine, vending machines, etc.)
Provider of the Internet
Supplier of computers, and other devices
Software Licenses
Insurance
Supply of additional services (drinks, catering)
Team – number of employees, their roles, responsibilities, shifts
Internet cafe management software
Some crucial first steps
First, investigate the potential of your business idea and create a business plan. Several local organizations can assist you with this. Try SEDA or DTI, or obtain the free Business Plan.
Determine how you will position yourself in the market by researching what a typical internet café offers. Will you try something different to distinguish yourself from the competition?
Hone your business acumen. Do you understand accounting, budgeting, and financial planning well enough to run a business? Finding a mentor may be beneficial. The National Youth Development Agency operates a volunteer mentorship program for young entrepreneurs, but there are numerous more options if you are no longer considered a youth.
Determine if you will operate as a sole proprietorship, corporation, or partnership. Then, register your company to ensure that you meet all legal criteria and stay on good terms with the IRS. You will immediately be registered with SARS if you register as a corporation with the Companies and Intellectual Property Registration Office (CIPC). If you choose the sole proprietorship or partnership approach, you must register with SARS directly.
Consider where you will locate your internet café. Do you want to help a certain community? Will you require any storage space? Are you able to purchase space, or will you have to rent? If so, can you include the rental cost in your overhead? Don't forget to examine the municipal by-laws in the area where you wish to open your café to ensure that you follow local restrictions.
Consider alternatives to fixed "brick and mortar" if buying or creating trading space is likely to be out of your price range. Converted cargo containers, for example, are becoming increasingly popular as office and retail spaces.
Each container can be fully modified to meet your requirements, such as with appropriate work tables, connecting points, lighting, and security features.
Shipping containers have the added benefit of being totally movable, as well as weather and intruder resistant. If your internet café business grows and you need to scale up to meet demand, you can simply "add on" another container to extend your operations.
Make critical selections regarding your gear, software, internet service provider (ISP), and network alternatives. Computer equipment can be leased, so you don't have to commit a huge chunk of money upfront. Ideally, you want an ISP that is dependable and provides hosting as well as technical assistance.
If you lack all of the necessary technical knowledge, consult with IT professionals. Those in the know will also be able to advise you on selecting the best ISP. There are other organizations that teach aspiring internet café operators the ins and outs of the business.
Determine your price points. Investigate the rates charged by competing for internet cafés, keep your business plan and bottom line in mind, and think about what clients in your area might be ready to pay. You want to break even as soon as possible, but you also want to keep people coming in.
You are now ready to market your company to your target demographic. Create a website (or blog-as-website) and a Facebook page, and think about placing an ad in the local newspaper. Hopefully, you've chosen a location with adequate foot traffic to view your signage and encourage walk-ins. Encourage customers to subscribe to your website so that you may send them newsletters about upcoming campaigns or promotions.
Also, strive to give something unique. Adding gaming to your service is something that every wise internet café owner should think about. Online gaming is a developing industry, and gamers are known to play for extended periods of time. Good news for your company!
Internet cafe marketing plan and strategy
Every marketing action – be it a message, flyer, social post, or event – is aimed at people. Thus, when devising an internet cafe marketing plan it is crucial to gather as much information about your audience as possible.
Psychographics and demographics. Define your target audience's demographics, such as age, gender, income, and location. Then, record their psychographic features, such as interests, desires, fears, and so on. You may discover that there are various groups/clusters of your TA when gathering these data.
To differentiate them, use the Personas technique. This will assist you in meeting the objectives of your marketing efforts, improving your lead generation and conversion strategy, and providing more appropriate products/services to your clientele.
Remember that even the smallest detail can make a big difference. What if a major portion of your clients are vegans, environmental activists, or people who live a sustainable lifestyle? How can you make their visit to your café more comfortable – vegan snacks, sustainable energy sources, eco-friendly furniture, etc? The possibilities are unlimited here. Your objective is to determine the characteristics that will indicate consumer interest and loyalty to your Internet cafe.
Where can you discover your customers? Where can you locate them – online or in person? Consider the online services and social media platforms they utilize. Do they actively participate in social media groups, read specialist journals, or attend festivals? The clearer your picture is at this level, the easier it will be for you.
When drawing a marketing strategy (visibility, lead generation, and conversion).
Strategy for visibility (awareness). How will consumers find out about your Internet cafe – through Google or social media ads, paid commercials on TV or YouTube, influencers, leaflets, or word-of-mouth? There are several options and combinations available. Budget and efficacy are the most important considerations here. You can spend thousands of dollars and receive no results, or you can spend almost nothing and achieve your goal.
Examine the previous step's responses first, then determine the channels through which you can reach your audience and compare their rates. Then develop your approach. Remember that one of the advantages (benefits) of digital marketing is that you can try several techniques with a minimal budget, discover what works best, and then increase the costs. Consider hiring a digital marketing agency if that fits your needs.