How to start a pizza business in South Africa
Pizza owners generally have high levels of satisfaction with the joy they bring to people. This is a guide on how to start a pizza business in South Africa. Pizza, almost everyone loves pizza, is a staple food for many people.
Overview
Most middle-class families buy pizza at least once a month, people love pizza. Some people prefer to buy pizza from the same store, while others like to try different places from time to time. This is a great deal to start with if you are generally passionate about the culinary arts and are creative with different types of dishes.

The barriers to entry are quite steep, you can't just wake up and decide to start a pizza business without having enough resources. This is not really a bad thing because it protects you from future competition, that is if you can overcome all barriers to entry. The barriers to entry are experience and capital.
Doing experience
You need to know how to make pizza first, you can't really start a pizza business from scratch without knowing how to make pizza. The only possible way to do this without any experience is if you are looking to purchase a franchise. What also exists is that you have basic training.
You don't really need formal education, but you need to know how to work in the kitchen, not just how to make pizza. Most pizzerias don't just sell pizza, they also sell extras, like salads, and you need to know how to make all the extras. Having experience also makes it easier to experiment with different ingredients.
The best way to gain experience is to attend a cooking school for a year to learn how to cook. This will help you a lot, it will open you up to different tastes that you didn't know existed and it will be invaluable to your business. Just one year of the course will be enough, which will help you find a unique point of sale for your pizzeria business. This is one of the barriers to entry, it is difficult to start this business without experience.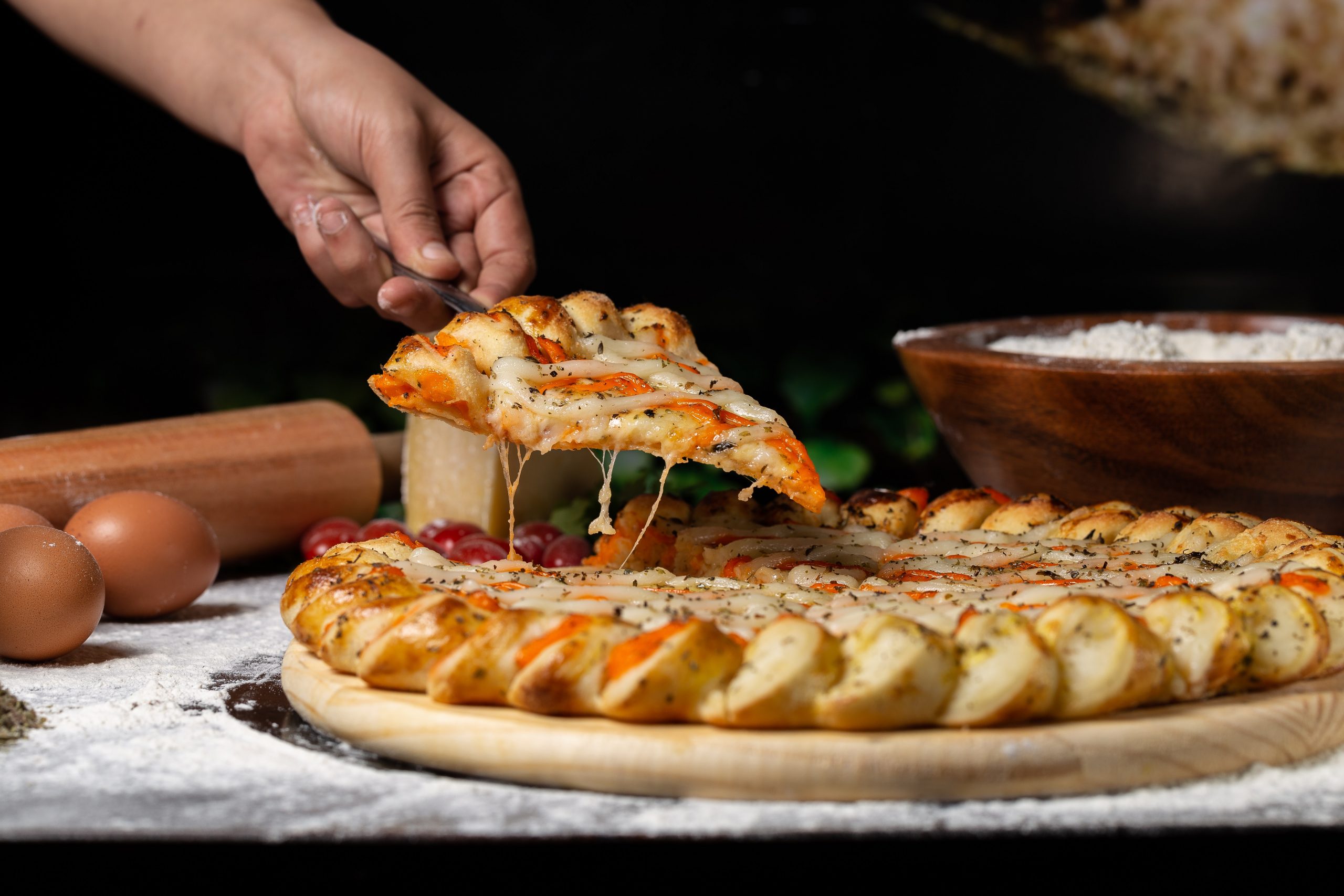 Choose your business model
You can start your pizza business from scratch or you can go for a franchise. Franchising means buying a business from an existing brand. In this case, you would acquire ownership rights to a Debonairs or Panarottis pizzeria.
The franchise has advantages and disadvantages; the advantages are that you will not have difficulty attracting customers. You will operate with a recognizable brand with customer loyalty. Customers don't really care who owns the franchise, all they want is pizza from a brand they trust.
The main disadvantage of franchising is that control is lost and royalties have to be paid to the franchisor. Your control is severely limited, you can't wake up and decide to make big changes in your business. The product rules are strict and it also carries a reputational risk. People may wake up and decide to boycott your franchise because of something done by another franchisee hundreds of miles from you.
For this article, we will focus on building your pizza business from scratch.
Choose the correct position
Pizza places are very similar to other restaurants, it's all about foot traffic. Most people immediately decide to eat something. That is why it is so important to put your business in an excellent position.
You want to make sure that your pizzeria is in a very busy area and clearly visible to the public. Ideally, it should be a city or shopping mall, it can even be on the outskirts of the city if the area gets a lot of foot traffic.
Obtain operating premises
Most people can't build working facilities when they're just starting out. The best option is to rent an operating premises, in this case, the authentic pizzeria. This, along with renovations, will be one of your biggest expenses.
You could rent a store that used to be a furniture store, it will take a lot of renovations to turn it into a restaurant. Reforms usually cost much more than people expect, you have to make your place look like a pizzeria. This means buying tables and chairs, repairing the floor, and repainting the walls.
Register your business
Registering a company only costs R125 in South Africa, this will help your company become a legal entity among other benefits. You must also comply with food and health laws, an inspector will come to check your operating facilities. You will also need to comply with zoning laws and take care of any paperwork you need at this stage.
Hire the right employees
This is not a business you can run alone, you need people to help you manage day-to-day operations. Employees are the backbone of most restaurants, and you need to make sure you hire the right employees to get the best results.
Hire experienced employees for all critical positions in your company; employees with no work experience can be assigned to less critical parts of the company. It's best to start with as many experienced people as possible.
Design your menu
Decide on everything that will be sold and put it on a menu, the menu should include popular options and your own unique options. Make sure the menu also includes some combo offers.
There are many ways to present this menu, popular options include printing in a brochure and viewing it just as someone is about to place an order. The display is usually in the form of a digital screen.
Get insurance
There are many things that can go wrong when running a store of any type. People can get hurt while inside your premises and then decide to sue your store. A customer could have food poisoning due to the negligence of your employees.
These are all things that can lead to nasty legal battles, you want to make sure you're covered. This is why it is so important to have insurance, it will cover legal fees, these are expenses that could even bankrupt you.
Market your business
A pizzeria business in a prime location will market itself, however, you will need to spend a lot of money to build brand awareness. This is just to make sure people are familiar with your pizza place. You don't really need to advertise on TV, but focus on the local brand. Make sure everyone in your region knows about your store
Charge the pizza

Offer your customers a great pizza, which is priced at R85 or R250.
Give your customers great service, whether they eat or take out.
Know your customer and give them what they expect.
Make sure you have enough money when you start.
Don't be cute. Do what works.
Is a pizzeria a good investment?
The pizza franchise is a low-risk investment
Statistics show that 25% of new businesses fail in the first year, 50% of the remaining small businesses fail within five years, and 30% of the rest last more than ten years. With franchises, you don't have that kind of risk! You can invest with confidence.
How much does it cost to make a pizza for a company?
Making a meat pizza costs just R35 and typically sells for R100. That's a 636% profit margin. A simple Debonairs pizza, which costs R26, retails for R120, a 580% markup. A significant contributor to these huge profit margins is the meager cost of producing the splits.
Is it worth opening a pizzeria?
Profit margin in the pizza business. You can expect at least R60 on each pizza as a profit or you can increase it depending on the ingredients. So, in general, you can expect 35% to 40% of the profits in your pizza business.
How to start a pizza business in South Africa