How to Start an IT Services Business in South Africa
When starting an IT services business, you should research rivals, look for finance sources, and protect yourself with contracts and business insurance.
As technology drives the current business environment, businesses in all industries require the proper IT infrastructure to remain competitive, decrease risk, and safeguard data. As a consequence, IT services professionals like you are in great demand across all industries.
Companies are boosting their IT spending in order to engage these specialists and consultants. According to a recent Gartner forecast, worldwide IT investment would rise by 13.2% in 2022.
You can benefit from this demand by launching your own IT services company.
There is enough work to be done, regardless of your specialty. Most importantly, there is great earning potential. We will outline the steps you can take to start a successful IT services business in this tutorial.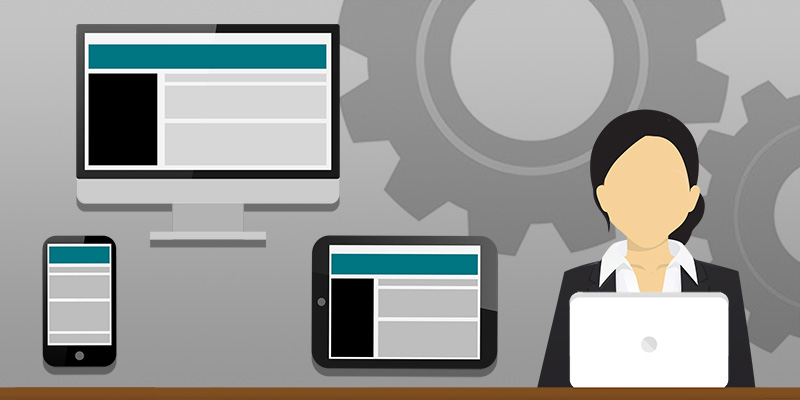 Choose your IT service offerings
Keep in mind that your services will be a major selling point for prospective clients. Some of the IT services offered by your clinic may include a combination of the following:
Tech help for network design and installation
Software installation and updates
IT budgeting and purchasing decisions
Risk evaluations for hosted services and storage
Remote administration security strategy
When selecting your offerings, stick to those you've worked with before. It's tempting to offer services outside of your skill set in the hopes of gaining additional clients. Taking on an IT project, on the other hand, can backfire.
Investigate your market and competition
Determine what type of clients you'll approach after you've decided on possible IT services. You could target consumers based on their company size. You might also concentrate on companies in industries where you have created a name for yourself.
In terms of the consumer base, competition, and expenses, some cities are more challenging to establish a business in than others. Conduct market research on competitive IT companies in your city.
It is quite simple to learn what services they provide, but it is more difficult to learn how much they charge. A competitive analysis will assist you in identifying gaps in your local IT services market.
You may get a feel of which places have the most promise by looking at our assessment of the seven best cities to start an IT consulting business. Some cities are more expensive than others, yet in more expensive locations, you can demand greater rates for your services.
Select a company structure
When launching an IT services business, don't neglect the importance of determining the best business structure. It is not enough to merely have the necessary experience and funds to get started.
The majority of small IT services organizations choose a sole proprietorship, a partnership, or a private company (LTD). The structure you choose for your business will affect your taxes, the amount of paperwork you must do, and your personal liability.
A sole proprietorship, for example, is the most basic business structure for one-person operations. You will not be required to file any documentation with your state. However, if you are sued by a customer, there is no distinction between personal and commercial assets.
Forming an LTD can cost up to R250, and the paperwork may take several weeks to be processed by your state. An LTD, on the other hand, protects a small business owner's personal assets in the event of a lawsuit.
Obtain a business license
Once you've decided on a business structure, you may require a business license. The application process for a business license varies by state, but it is usually simple.
The webpage for your state's business licensing will provide specifics, but anticipate submitting basic information about your company, such as:
Employer Identification Number (ID No)
Business name and type
Contact information and business address
Owner's name number of employees, if any
You may be required to pay a filing and/or processing fee depending on your state. Once your application has been approved, be sure you understand how long your license will be valid. Small business owners in several states are required to reapply for their business licenses every few years.
Make a business plan
A business plan is simply a picture of your company's current position as well as a roadmap for future growth. Many small firms may not begin with a formal business plan. However, if you want to raise capital for your company, investors and banks will almost certainly want one.
The SEDA provides business plan templates for both standard and lean startups. Traditional business plans are longer and require more time to write, but you'll generally want to use this style if you're looking for large amounts of money.
Typical business plans include:
A company overview of your business's
Structure goods or service offers
A competitive market examination
Sources of financing budget
Financial predictions
Marketing strategy
Recruitment strategy
Create a business bank account and a company credit card
A corporate bank account will help you separate your personal and business finances.
Separating business earnings and costs from personal funds simplifies bookkeeping and taxes. It's considerably easier to assess your income and track deductions when you know which transactions are relevant to your business.
A company credit card makes it much easier to keep business costs separate. Furthermore, commercial cards often have better conditions and bigger credit limits than personal cards. You can also benefit from incentives such as reward points and cash-back deals.
Most banks provide affordable small company checking accounts and credit cards. You should also consult with your accountant about banking choices. If you want to do your own research, FNB has a guide to business checking accounts and the best business credit cards.
Obtain funds
Certain fees may prevent you from getting your business off the ground. If your money or aid from friends and family is insufficient, you have other possibilities.
Funding from business angels might be beneficial. You should look for a venture firm that specializes in IT services companies. For example, Medu Capital is a major investor in early-stage IT startups.
Aside from a business plan, venture investors will want to see a convincing pitch that explains why they should invest in your company and what kind of return you expect.
Select your workplace
One of the primary advantages of self-employment is the ability to work wherever you want.
You can work in a typical office, a co-working space, or from home. Your decision should take into account your budget, working style, plans for perhaps adding personnel, and the frequency with which clients would visit.
If you intend to rent office space, keep in mind that most landlords will require you to have commercial property insurance to cover loss or damage to goods in your space.
Home-based IT service organizations that do the majority of their work at client locations should consider commercial auto insurance, as well as hired and non-owned auto insurance. Most personal auto insurance coverage does not cover accidents that occur while driving for business.
To begin, make a basic budget
Understanding any upfront charges for your IT services company might help you save money in the long run. Create a simple budget to help you remain on track before making large expenditures in your business. Here's how you can begin:
Determine the costs: Add up all of your business expenses, such as loans, rent, software licensing, and insurance fees. If your company hosts websites or applications for clients, you may require servers and other costly equipment.
Calculate your revenue: Determine how much money you intend to make each month, quarter, and year. If you've already begun earning money, you can use that as a starting point to forecast your revenue. If not, you can make an educated guess based on your financial objectives.
Determine your profit margin: Your profit margin is the percentage of money left over after deducting your business expenses from sales. Monitoring your profit margin assists you to determine whether you're charging enough and keeping expenses under control as your business grows.
Track your monthly budget by totaling your money and expenses at the end of the month. This will assist you in spending wisely.
Your budget requirements will change as your company expands. You might want to go over the stages for creating a comprehensive small business budget right now to help you plan for your company's financial future.
For each engagement, create and use client contracts
Contracts outlining your terms and conditions should be in place before you begin working for a client. Contracts can protect you from litigation and inform your customers about what they can expect from you – and what you expect from them.
The following information should be included in a typical IT services contract:
The scope of the job
The price and frequency of invoicing
Project timelines
Termination provisions
Dispute resolution details
Client contracts will almost always require your company to obtain technological errors and omissions (E&O) insurance. This policy protects your organization from claims stemming from job errors or missed deadlines. If a client sues you, it will cover your legal fees, court costs, and settlements.
For some projects, you may additionally want cyber liability insurance to cover the costs of recovering from a data breach or responding to a lawsuit resulting from one. Many insurance companies now combine cyber liability and E&O coverage. Even if this is not a contractual necessity, it is a wise investment.
Strategic hiring
When your company starts to expand, it may be time to explore recruiting workers or freelancers. It can allow you to take on new initiatives in addition to decreasing your workload.
However, you should not always hire the first individual who applies. Every new hire should have their background checked thoroughly. You may be entrusting confidential and potentially sensitive information to these individuals. Call their references and ensure that all job and wage terms are clearly stated in the offer letter.
To protect against employee theft and fraud, you might obtain fidelity bonds. Your clients may even require it in their contracts.
Workers' compensation insurance is required in most states for businesses with employees. Workers' compensation coverage covers an employee's medical bills and partially lost income if he or she is injured on the job.
If an injured employee sues your company, these plans will cover attorney's fees, court costs, and settlements.
Consider employment practices liability insurance to protect yourself from litigation including wrongful termination, harassment, and other similar situations.
Spend money on marketing and networking
Finding clients for your new IT company in South Africa can be difficult. However, it is the most crucial step for long-term success. That is why marketing and networking are so important.
Digital marketing is essential for an IT company. Many potential customers will reach your company via search engines. Hire a web design business or a freelancer to construct your website if your budget allows. A search engine optimization (SEO) consultant can assist you in improving your website's Google ranks.
If you don't have the cash for expert assistance, try creating a website yourself using online platforms like Squarespace, Wix, or WordPress. Starting a blog can also help you attract customers and enhance your search rankings.
Another effective strategy for reaching out to potential clients is social media. Create LinkedIn, Twitter, and Facebook accounts for your IT services company and upload industry and possible client-relevant information. You can also run paid adverts that target people based on their location, demographics, income, and other factors.
But don't overlook the human element. There is still no replacement for networking.
Make contact with both present and former coworkers. Attend virtual and in-person conferences and networking events to meet new potential clients and business partners. Spend a small amount of money on business cards and distribute them to your new connections.
Prioritize continued education and certifications
Earning IT industry certifications and accreditations might help your new company stand out from the crowd.
Continuing education will keep you up to date on trends and best practices while also providing you with the opportunity to gain new skills. Mzansi Magazine has compiled a list of the best IT certifications, and you can find many more programs online depending on your area of expertise.